At St Germain High School Bangalore my alma mater, hockey was a favourite game.  Our principal Fr Mervyn Coelho a sports lover went to 1980 Olympics at Moscow and watched the historic win.
My favourite game was hockey then, we played everyday before school commenced. A fast game it was. Well, marbles was my favourite too, hey we played serious game of marbles. 🙂 After all we were only a boys school then :-). 
Here is a creative on the rise of phoenix as "41". Kudos to the men's & women's hockey teams.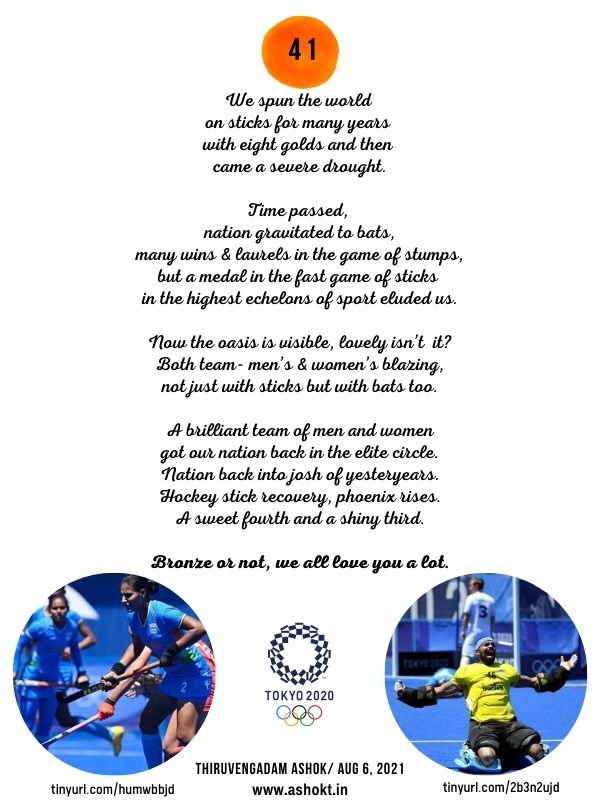 (Visited 13 times, 1 visits today)