"Isn't it lovely to watch the ball of fire rise up and engulf you gently?
Isn't it lovely to be blessed with life by the morning sun?
Lovely isn't it, to enjoy the simple sights
And stay above the trivial fights"

The joy and cheer that the sunrise fills me with, as I start my morning walk with my lovely dog Caesar expressed in this creative "Golden ball".
Stay blessed, have a great day, my friend.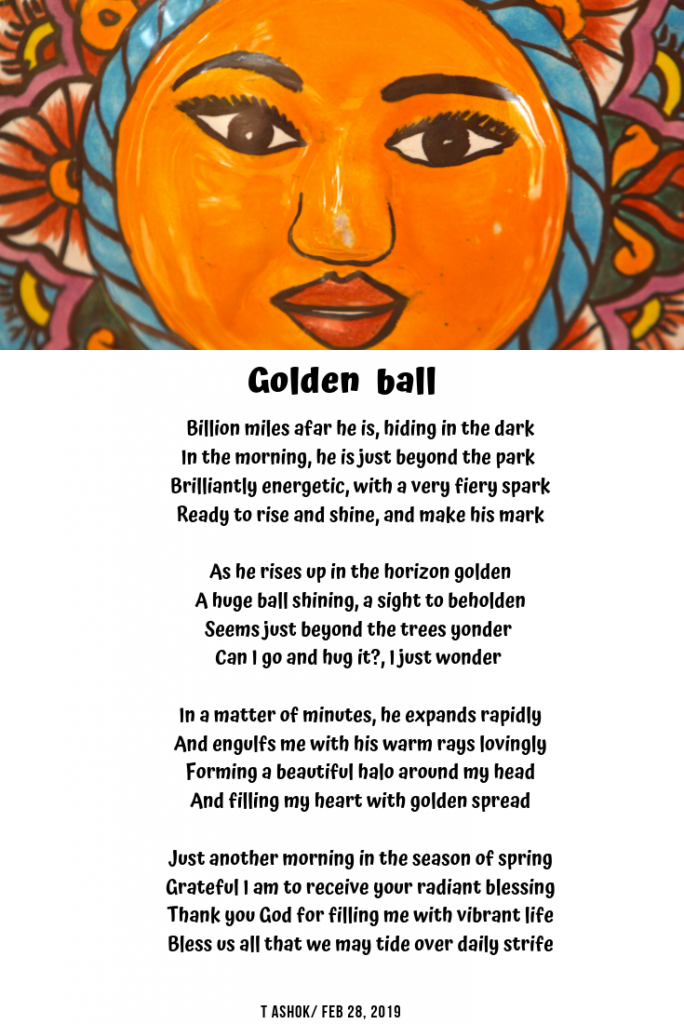 (Visited 9 times, 1 visits today)