A nice 90+ km ride with Rajiv Rastogi to Nandini sperm bank. Oh, we are not competing with the bulls there ! A leisurely ride to Hesarghatta on a beautiful Sunday morning. Enroute, at Mekhri circle we see a crowd standing in a long line with their luggage,  people from NorthEast, they seem. Rajiv says "Look we are having a leisurely ride whilst these people are struggling to get home". The story of migrants in these times is indeed heart rending.
Slowly the city recedes and urban landscape fades. The smells of country take over, tingling eucalyptus and fresh earthy cow dung. A 6 km stretch in the goverment area area of vet research is pure bliss. Quiet, lush and green, the big trees just stand quietly at absolute peace, some of them a few hundred years old. "If the trees could talk, what stories would they tell" muses Rajiv. We stop at the expansive Hesarghatta lake, now dry and parched, just a few Herons there and take a picture.
Turning back from the sperm bank, we see an isolation ward in the middle of the field. Nothing to do with Covid19, it is to isolate livestock with foot and mouth disease says Rajiv. Gently flows the breeze, it is warm, but we just do not feel it at all, the stillness garnished with the hum of crickets. We find a small hotel and it is time for hot thatte idlis, vadai and chai. The owner sensitive to social distancing keeps two chairs outside and asks us to maintain distance from each other.
Slowly the morning rolls over and the sun is right above us as we enter the city The traffic is the city is very less, a pleasure to criss cross the city now in these times. The jewellery shops on MG road are open now, after all it is important to look good in the Corona times too! In the rural areas the market is buzzing with all types of shops open. Covid19, what is that, they seem to say.
(May 10, 2020, with Rajiv)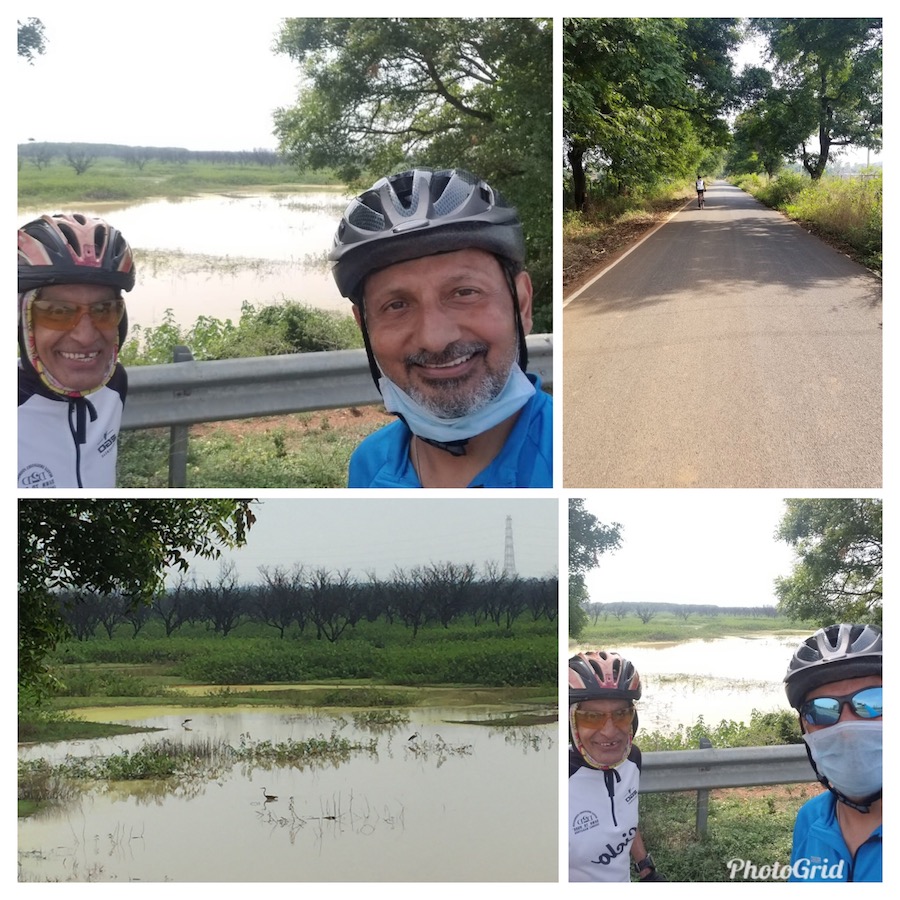 (Visited 52 times, 1 visits today)